Huduma Namba is a unique number that is generated to allow one to access government services. This number will be generated from Kenyans personal data captured in biometric kits. The Huduma number is surrounded with lack of transparency and an irreversible potential of breaching people's privacy.
It is a consequence of the initiation of the National Integrated Identity Management system which has a purpose of creating a central master population database that will be the single source of truth on a person's identity. (Meanwhile, most Kenyan youth are more concern with How to Generate Income for their basic needs and Prepare for Early Retirement unlike most of their parents.)
The Huduma number is surrounded with lack of transparency and an irreversible potential of breaching people's privacy.
Click To Tweet
What are the Facts and Secrets behind the Mysterious Huduma Namba?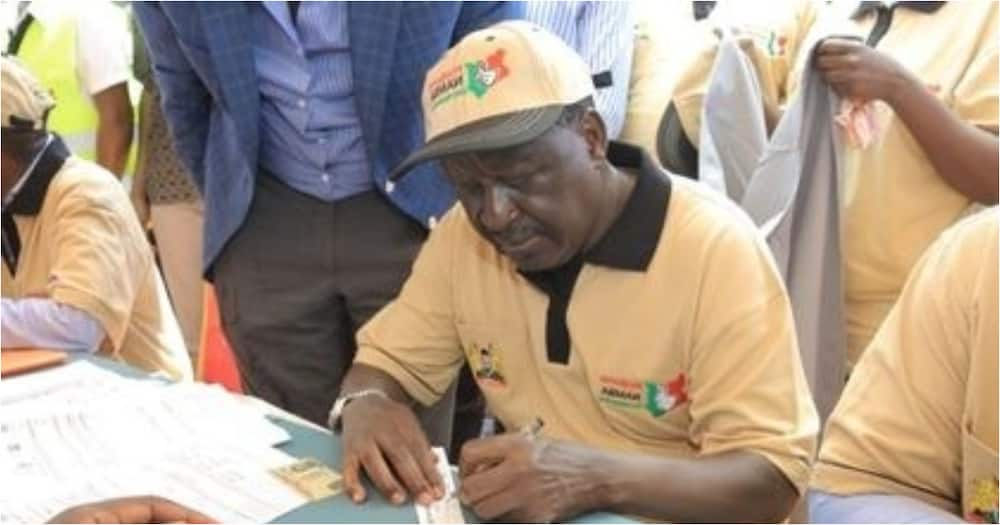 I was chatting with a couple of friends yesterday and was surprised that one of them was intending to sign up for Huduma Namba. He was equally surprised that I wasn't, but had no idea why.
So here's why I am not boarding unless it's law:
1. We DON'T need a new number to consolidate Government Services:
First off, I'm in the innovation space and have worked in technology and product design for the past 11 years. My teams have built systems that scale, and I consult for the largest company in the region. Take it from me: you DON'T need a new number to consolidate the rest.
The idea that you need a #HudumaNamba to consolidate government services is a blatant technical lie. Your ID number is already unique, and you cannot get anything else without it. If the government's efforts were honest, they'd improve their current systems, not add a new one.
2. Information, Public Participation and Involvement:
The second issue is simply that there wasn't enough public participation for the exercise. It's ironic that there was an uproar about JKIA being quickly and silently taken over by government-owned KQ, and yet people are rushing to register without involvement and information.
To date, I've tried to find one single source of truth about the huduma number. Nothing. Whenever information (especially about service delivery) is made scarce by a government that has spent hundreds of millions on ads convincing us that it "delivers," what does that tell you?
3. Legal Framework for Personal Data Protection:
Third, is the fact that Kenya does not have the right legal framework to protect people's data. Why would the government rush to implement something so extensive yet data protection bills have been sitting in parliament for the past few years?
Recommended article for you: Jonathan Moi – Rape and Murder of Julie Ward – [Government Cover Up] *opens in a new tab.

The Nairobi Law Monthly
4. Transparency on data Ownership and Third Party Involvement:
Fourth, we do not know (at least we haven't been told) who owns the data, and what their interests are. It can't be about service delivery, because it is clear that the service this country has received from the government has largely been a disservice. Who else is involved?
5. Budget Allocation and Personal Benefits:
Fifth, is the principle referred to as "follow the money." The unconfirmed figure I've heard is that the budget for the project is 6 Billion. (Context: 1 million seconds = 11 days. 1 billion seconds = 32 years) Who stands to benefit? Politicians and hustlers. Not the people.
6. Huduma Namba Card Expiry and Possible Subscription Details:
Sixth, no clarification has been made about the cards not having an expiry date. We do this all the time in tech. Instead of selling you expensive software once, we switch to a subscription model which seems "affordable" but which means you'll pay a lot more over your lifetime.
7. Human Rights Violations and Constitutional Rights:
Finally, whenever the Kenya Human Rights Commission opposes something, think twice. If you are denied access to a government service for lack of a #HudumaNamba, it is actually a violation of your constitutional rights.
The sad reality is that the current framework risks further alienating marginalised communities like Kenyan Somalis and Nubians.
Remember, Kenya is often a testbed for the rest of Africa. Right now, our government is so indebted to China and the West that I don't think it's them who want the data, they'll be out of office eventually. Something deeper is going on. As always, the choice is yours.
Before you continue reading this, I highly recommend this article about Ghana Beyond Aid Agenda: The Possibility of an Independent Ghana and the effect it will have on other African countries.
It will give you a great juxtaposed perspective of where Ghana is today in relation to the economy and freedom from neo-colonialism. Click here to open the Ghana Beyond Aid Article in a new tab.

EXPERTS: Why Huduma Namba is Doomed from the Onset:
What are the Secrets behind the Mysterious Huduma Namba?
The Huduma number, a new Kenyan government initiative, is yet another assault on data privacy in Kenya. The government has even gone ahead to issue false consequences in an attempt to scare people into registration.
Kenyans have been advised to desist from listening to those associating Huduma Namba to a government scam, scandal or associaltion to the Biblical 666 number and instead turn up in large numbers to register in the ongoing exercise.
Compare the Huduma Namba value proposition to Ghana Beyond Aid Agenda: The Possibility of an Independent Ghana and the effect it will have on other African countries.
It will give you a great juxtaposed perspective of where Ghana is today in relation to the economy and freedom from neo-colonialism. Click here to open the Ghana Beyond Aid Article in a new tab.
Frequently Asked Questions about Huduma Namba:
What are Kenyans against Huduma Namba and is there a big scandal waiting to happen?
Peter Wanyonyi puts speaks for many Kenyans when he says that the Huduma Namba initiative has nothing to do with delivering services to you. That much is obvious even to the most besotted government supporter. There is no number on earth that can help a government deliver services better if that government has not been doing so or wants to do so.
There is so much uncertainty, lack of clear information and confusion around the number and the reasons for it. People are arguing that Huduma Number will be linked to Huduma Card. The card was not mentioned before, but a basic search reveals that the government struck a deal with MasterCard to hone the purpose of Huduma Namba.
The idea that this government, whose last six years in power have been characterised by mind-boggling corruption, law-defying impunity and absolutely basal incompetence has suddenly had a brainwave and is going to deliver better services to wananchi thanks to some numbering scheme is absolute madness.
Here is what MasterCard reported on its newsroom:
The Huduma Card is a prepaid card with chip and PIN technology that will connect all Kenyans to the formal financial sector by providing a secure, reliable and flexible payment option. The Huduma Card, powered by Mastercard, is currently being issued by Commercial Bank of Africa (CBA), Diamond Trust Bank (DTB), Equity Bank and Kenya Commercial Bank (KCB), with no bank charges being allocated to citizens when registering for the smart card.

Kenyans will be able to pay for an array of Government services such as the National Hospital Insurance Fund (NHIF), National Social Security Fund (NSSF) amongst others. Citizens issued with the smart prepaid card will automatically be enrolled in vital government services such as the National Social Security Fund and the National Hospital Insurance Fund, ensuring all Kenyans benefit from these initiatives.

Mastercard on Huduma Namba
What are the consequences of not registering for the Huduma Namba?
It is important to note that the government cannot force you to undergo the Huduma Number registration process. It is strictly a voluntary process that all citizens are encouraged to comply with. However, failure to register will have the following consequences.
According to Government spokesperson Eric Kiraithe, there will be consequences for Kenyans who will not register for the Huduma Namba by the May 18, 2019 deadline. He compared the Huduma Namba to the National Identification Card and even highlighted instances where you cannot transact without an ID.
According to Kiraithe, Kenyans who need to acquire bank services will be inconvenienced if they want to do an exam especially for those who use their IDs in doing so.
Kenyans who fail to obtain the Huduma Namba during the ongoing mass registration, which is done on the local markets and schools, will have to travel long distances (government offices) to register.
For those who need to travel outside the country, obtaining a passport will not be possible without the Huduma Namba.
Kenyans without the Huduma Numba could be denied their constitutionally guaranteed rights if they fail to register.
Government to block sim cards whose owners fail to beat Huduma Namba deadline.
Find outHow Kenya has Failed her Youth written by Boniface Mwangi.
It is an honest, emotional and critical perspective on the current state of Kenya in relation to Radicalisation of Youth and Terrorism. Click here to open the article in a new tab.
How many people have registered for Huduma Namba?
By April 29th, it was reported that 20 Million Kenyans had signed Huduma Namba. This has however been disputed as an incorrect number based of the backlash from majority of Kenyans.
Early in April, it was reported that 5 million Kenyans had registered for Huduma Number. This number quickly rose to 11 million as of April 19th 2019. The new 20 million milestone was announced yesterday, which means one million Kenyans have been registered per day since the previous tally on 19th April 2019.
Basing that with the United Nations estimate of 52 million Kenyans as of 2019, this means roughly 38% of Kenyans have signed up for Huduma Namba which is quite impressive.
However, people responded saying that this number was a lie and that it is a secret ploy by the government to widen the tax bracket, to pursue those who have different opinions and enable easy and smooth rigging of elections for the favored candidates, especially the coming referendum just like SISI of Egypt.
Godhard Kamau responded saying: 20 million cannot be reached even if you made the registration run forever. A govt of propaganda.
What is the Huduma Numba Registration Deadline?
The government has finally settled on a new date when the National Integrated Identity Management System (NIIMS) number, popularly known as Huduma Namba, registration exercise will commence.
The Huduma Numba Registration Deadline was set for May 17th 2019 but Cabinet Secretary, Fred Matiang'i said that people would still register even after the deadline elapsed.
What is the process of registering for Huduma Namba physically or online?
Physical Registration:
To register for the Huduma Number, you will have to physically present yourself for the exercise to the nearest sub-county or sub-chief office. Carry your national identity card and your birth certificate.
Online Registration:
You can also simplify the process by downloading the application form online and fill in information about:
Your place of birth
Birth certificate entry number
Passport number and expiry date
NHIF number
NSSF number
KRA PIN
Driver's License number
Marital status
Contact details Address- permanent and current
Disability registration number
National Education Management Information System (NEMIS) number
What documents are needed for the Huduma Namba Registration?
You need either of the following identification documents:
– ID, Birth certificate or Driving license
– One must be present at the registration centers for Biometrics.
What is the difference between Huduma Namba and National Population Census?
Huduma Namba registration ongoing across the country is different from the Census, which will be conducted in three months. Kenya National Bureau of Statistics director general Zachary Mwangi has sought to dispel confusion over the two exercises. He said that despite there being some similarities in both processes, they are separate.
"The population and Housing Census is a one-off activity conducted in the country every 10 years. The census is instrumental in giving detailed information about migration patterns, disabilities and housing aspects, something Huduma number doesn't focus on," Mwangi said.
Unanswered Questions about Huduma Namba:
Is #HudumaNamba a scandal waiting to happen?
Click To Tweet
What can the Huduma number do that the average identity card number cannot?
Click To Tweet
News about Huduma Namba Registration
Political Support of Huduma Namba:
The High Court on Monday okayed the registration but with conditions, among them, that Kenyans will not be forced to register and no government service will be linked to the Huduma Namba until the case is determined. The government was also barred from issuing registration deadlines. Matiang'i said the government has allocated adequate resources for the registration.
Interior CS Fred Matiang'i has said the government will deliver on the National Integrated Identity Management System (NIIMS) registration before the set May 18 deadline. However this calls back to the implementation of projects without the education and understanding of the citizens who are expected to swallow whatever the government pits in our mouth.
"We will track this progress on a daily basis. We have already hit the 1,000 mark daily target in each of the locations since we started the registration this morning. Former Prime Minister Raila Odinga launched the initiative in Mombasa, Amani leader Musalia Mudavadi in Kajiado, Wiper leader Kalonzo Musyoka in Murang'a, while President Uhuru Kenyatta is with us here in Machakos," Matiang'i said.
President Uhuru KenyattaPilot Phase of NIIMS said to expose fake cops gobbling Sh1.8bn:
About 5,000 ghost officers were flagged during the pilot phase of NIIMS, President Uhuru Kenyatta has said. The ghost officers cost the government Sh148 million per month in salaries, amounting to Sh1.8 billion annually. "Let me tell you what we found out so that you understand why some people don't want us to implement this system because they know they will be found out," Uhuru said.
President Uhuru Kenyatta has urged Kenyans to start registering for the National Integrated Identity Management System (Niims). In his speech on Tuesday during the Huduma Namba registration in Mwala, Machakos county, Uhuru said the government intends to use the Huduma Namba in planning for its service delivery process.
Raila Odinga said NIIMS should be a system that makes work easier:
ODM party leader Raila Odinga has hit out at those opposing the Huduma number, saying Kenya has gone digital. "Kwa wale wanapinga, mimi nauliza wanapinga nini? Huduma Namba imeletwa kutusaidia ndio maana mimi mwenyewe nimejitokeza," Raila said.
This loosely translates to, "To those who are opposing the drive, I'd like to know what they are opposed to. Huduma Namba was brought to held us and that's why I will sign up for it." Speaking in Likoni on Tuesday, Raila said the National Integrated Identification Management System (NIIMS) should be a system that makes work easier.
Deputy President William Ruto absent at Kakamega launch of Huduma Namba:
Deputy President William Ruto on Tuesday dismissed reports that he refused to preside over the launch of Huduma Namba in Kakamega county. Speaking at his Karen office, Nairobi, he said Sports CS Amina Mohamed represented him.
He had met a Cuban delegation led by the Vice President of the Councils of State Ines María Chapman Waugh. "This (the meeting at his office) is a State function and therefore I could not go (to Kakamega)," Ruto told a press briefing. However, his no-show is expected to heighten talk of a division between President Uhuru Kenyatta and himself.
Prof. Dr. Savai Gukhu: Useful for Development
NIIMS can be quite useful if it contained data of all Kenyans. Even ALL children under the age of six years should be registered in NIIMS. This is actually not a new thing and is practised in many EU Countries. ALL Kenyans and those foreigners in Kenya for more than 6 months must be registered in the system.
Thereafter all Births, Deaths & Marriages should be recorded in the system in order to make it up-to-date (iterative). Those registered in the system should inform their Assistant Chief if and/when they sojourn in a sub-location for more than six months (This is mandatory in many EU-Countries especially Germany).
With this data, NIIMS can be a very useful tool for development planning and administration. And as pointed out earlier, when NIIMS is fully operational, by including these aspects suggested by Prof. Dr. Savai Gukhu, we shall save Billions of Shillings by dispensing with the expensive Population Census.
Feedback and from Kenyans:
What am curious about is which scandal will we hear about later on concerning the tender for the Huduma number registration system.

Loxx
NIIMS: The second pillar in President Uhuru's much coveted "the Big 4 Agenda" after SGR.

Mohamed Rahoy
We will deliver Huduma Namba registration target before set deadline, says Matiang'i Interior CS Fred Matiang'i (2L) with Machakos Governor Alfred Mutua Image:

GEORGE OWITI
This niims sounds very fishy to me…it must be a TNA trap to collect people's details in preparation for referendum fixing and poll rigging in 2022…thanks

Alfred
On improving Gov't services that's a big lie.The main reason is what #Aadhaar in India has achieved, sick, you will be able to rig the results for Census, Referendum and elections in the comfort of your offices. FACT. #HudumaNamba #NIIMS will remain a 6B+ Scam.

Santa
Napitanga hapo kama foreigner..i got my ID and passport after so many years of struggle and the gov has all my bio data and all my documents.. Use them to register me but sipangi line kuregister.

Abdinoor Ali
To be honest; I really can't tell what's wrong with that number as per now but I HIGHLY suspect there are somethings hidden in it that are not good for Wananchi.

Ambani Malonze
Question: What is this "Personal data" that you are afraid to give GoK that they dont have already? Wait until when one day you will desperately need GoK services and you get STUCK because of lack of huduma number. E.g. Ecitizen will be linked to your HN. GOK will have its way

Kimani Machungwa
I only read upto slide3 and I got 2 very simple qns for you before my views; 1. At what age do Kenyans take ID cards? What of those under 18yrs, are they Kenyan citizens too? What identifies them?

Chiteri S. Thomas
Their birth certificates. Which the government has. And the reason they don't need to be identified beyond that is because they belong to their parents, not the state.

Huston Malande
What happens when it comes to applying for a passport? A government official said it wont be possible for one to apply for a passport if you don't have a huduma number…

Mary Wanga

The way I see it, a class action lawsuit (similar to the one against KPLC) is one of the few options available to the citizenry. Denial of service is unconstitutional.

Huston Malande
Why isn't the KRA logo one of those on the card by the way? We know they are targeting any small thing we are doing. They will even tax us for every child we have.

Bisanju Herself
Let me screenshot and share widely with my networks. As the bible says in Hosea 4:6 people perish coz of lack of knowledge. This verse is applicable to many other facets of life. Let's be informed friends. Huston asante for this! Cheers

Mary Gitonga
Thanks Huston..am off the pitch now. What more info do we need? This is for the same reason the Government pretend not to know how many people we have when trying to supply food stuff during the drought but convincingly know the number when it comes to vote. Shame on them

Purity
I have been opposed to this thing like crazy, I can never trust anything that politicians agree on 100%. Most of these guys will be out of office in a few years, so why insist on collecting such massive data, unless it benefits them, and why is the card MasterCard branded?

Gilbert Macharia
Contract lawyers,this disclaimer only says the information will be used to generate a 'unique' identifier and may be shared across govt agencies..to what extent can the information derived from this identifier be applied?shouldn't the use be specific and expressly stated???

Wuon Zara
It's funny how they are selling us on centralization of data when distribution is the way to go with sensitive information. Why would I want to assemble all the tools that someone needs to impersonate me into one box and entrust it to a government that can't even trust itself?

Sheila Githinji
Initially, I wasn't for it because I didn't get why I need this yet they literally have all the biodata they need from me ie fingerprints, photos, copy of my birth cert and my parents birth cert etc etc, but seeing the other pertinent issues raised here… Ayam. Not. Boarding.

Rosa Villa Kempin
My problem with this number is why ultimatums are issued. Register by this date, if not no access to already non-existent government services. Isn't the process to be free and progressive. Is the world ending after the deadline they set comes.

Rene Descarte
Court ruling was very clear. No Kenyan should be forced to take the huduma namba in order to access government services. Again, biometric fingerprints were not to be taken. Making the whole process voluntary. I volunteer not

Derick Henry
Thanks alot. I never trust that this government does anything to benefit its citizens. Anything has a hidden clause to benefit its rich ruling class and thieves. I dont rush nor get excited about its sinister overrated agendas n projects.

Mary Gabriel
They came to our offices today, offered to reg us at our convenience, we didn't board. When i hear ppl are registering enmasse i am jus disappointed. We have so much power, if all of us boycotted this entire thing what would happen? They can't compel us to register

Charles Kihoro
Just before you leave…
Here's an article that we highly recommend you to read now.
It is a look into the Destructive Myths about Virginity that need to be Forgotten Now. More about How Society uses the Concept of Virginity to control Women.
Make sure you read the comments too. Just to see how different people think when it comes to sexuality. Click here to open the article in a new tab.